We offer the most comprehensive consulting and restoration services nationwide
Consulting
Depending upon the size and scope of your electronic equipment loss, we offer four types of service: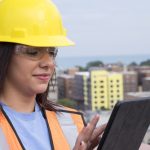 On-site Inspection
Our engineers travel to loss sites nationwide to inspect, inventory and document all loss-related electronic equipment.  Having first-hand knowledge of the site and equipment often proves invaluable when resolving larger, more complex claims.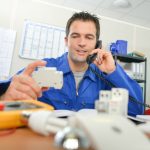 Desk Review
Not every loss requires a site visit. We can gather and review all the documents connected with a claim to determine what damage occurred, whether repair or replacement would return the insured to a pre-loss condition, and verify the costs associated—all right from our desks. As a result, we can resolve claims quickly via telephone and/or email.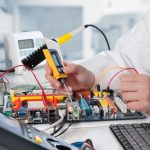 In-house Testing
At our Chicago-area headquarters we are equipped with a 5,000 ft2, state-of-the-art diagnostic facility, which can test and evaluate all types of electronic equipment within 24 hours of receipt.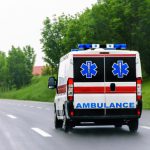 Quick Claims Processing
For losses under $10,000.00 we offer a cost-effective, flat-rate claim review, which can be completed in less than 15 days.
We recommend the best course of action, replacement or repair, and can provide any of the following support:
Damage verification
Lightning vs. power surge analysis
Causation analysis
Repair vs. replace analysis
Actual cash value (ACV)
Replacement cash value (RCV)
Like kind and quality cost (LKQ)
Repair-ability evaluation
Invoice review
Equipment certification
Warranty / maintenance reinstatement
Temporary equipment sourcing
Subrogation
Litigation support / expert witness
Cause and origin analysis
Our constant communication with you and the insured promises a smooth resolution to the entire claims process.
You can count on our clear communication to smooth the claims resolution process for you and the insured.
You can resolve claims confidently with our expert recommendations.
Data Recovery
Whether triggered by viruses or corruption, the loss of data and custom computer programs can bring a business to a standstill, costing thousands of dollars to recreate.
We can determine if the data can be recovered, then extract it to any form of media for use by forensic accountants, investigators or the insured. We also perform secure data deletions, per Department of Defense specifications.
Salvage & Resale
Because all equipment has some degree of intrinsic value, salvage can be the single greatest way to reduce financial exposure.
TechLoss has a deep network of buyers that specialize in salvage equipment and can secure competitive bids quickly.
Storage
Sometimes it can take months or even years to identify who is at fault and who is responsible for paying loss-related damages.
Our storage facility offers a secure, temperature-controlled environment that prevents further equipment corrosion. At 5,000 square feet it is sufficiently large to perform multiple joint vendor inspections, testing and repairs.
Our services are priced competitively and can scale to handle all of your needs.